Property Details
435 E. 1st Street Russell, KS 67665
Offered at $94,500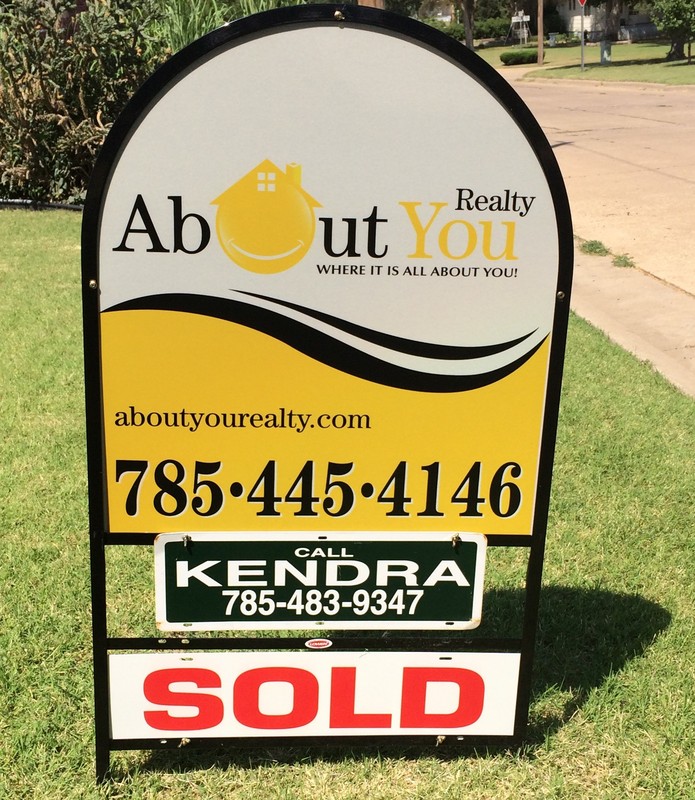 Listing Agent: Kendra Trueblood
Phone: 785.483.9347
Taxes: $: 1728.58
Status: S O L D!!
Type: Single Family Homes

Year Built: 1939

Bedrooms: 5

Bathrooms: 2

Sq. Ft: 2796

Lot Size: 66 x 132

Updated Spacious Home
This cute bungalow is a "must see" if you have outgrown your house! It has come a long distance from the original 1939 vintage home to it's current, modern, newly remodeled bungalow.

Decor Enhancements: Beautiful floating wood floors, open floor plan, black granite countertops, new cabinets, tiled glass backsplash in the kitchen and tiled floors in the bath and kitchen showcase the ground level. All colors are neutral, so your own special touches will finish this off for you. A convenient kitchen exit to the pleasant back yard, with privacy fencing, and single attached garage, and a bonus fireplace in the yard.

Practical enhancements are ceiling fans, recessed ceiling lighting, excellent storage in the basement, including finished rooms for extra bedrooms or family area or office space. All new windows have been installed, easy to clean and allowing great natural lighting to enhance the areas. A special egress window in the basement brings the house up to code and makes for a safe exit.

The single car garage with high storage, and workshop has been added to create a special work area. A new metal roof was added, allowing low maintenance. Metal roofing is exceptionally strong and can stand up to extreme weather.

Take a look, guarantee you will be impressed with this cute bungalow. Your kids will love seeing all the space, choosing their own rooms and family space. The house was totally gutted, so new wiring, plumbing, roofing will insure many years of family living!